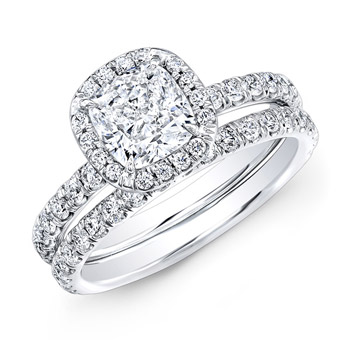 Bridal Rings
For many couples, the engagement ring has become their first significant jewelry purchase. Between choosing a style, a setting, and navigating the road to finding your perfect diamond, planning for the first piece in a bridal set can place a lot of pressure on a piece of jewelry that's meant to last forever. Whether you're a first time buyer, a seasoned collector, or somewhere in the middle, we're here to help you take the guesswork out of creating a piece that honors and celebrates the commitment you're about to make.
Whether you're choosing a ring from our catalog or designing one from scratch, we rely on two core values: teaching and transparency. For those new to diamond buying, from initial consultation until you have the ring in the hand, we'll explain to you what you should be looking for in a diamond, and the many ways to create a ring tailored to your budget. Our designers are on hand to execute your vision – even if you're not quite sure what that vision is just yet! And we pride ourselves on our transparent manufacturing process every step of the way, from knowing where your stone came from, to exactly who set and polished it.
If you're in the area, swing by our downtown Los Angeles offices and we'd be happy to show you around the jewelry mart and introduce you to the artisans working on your ring. Don't live nearby? We've been working with clients all over America for over 30 years, using the latest CAD cam renderings to ensure flawless design every time. As always, all consultations and client meetings are complimentary.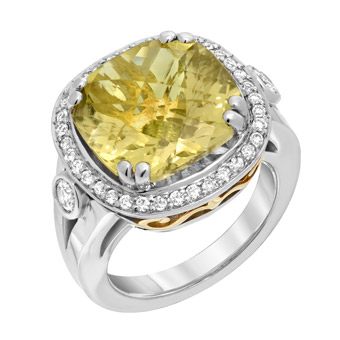 Fashion Rings
Whether you're shopping for a gift for someone else or merely celebrating yourself, fashion rings are an excellent way to expand on a jewelry collection that showcases your personality while withstanding the test of time. With a dazzling array of diamonds and colored stones available, our design team constantly finds unique ways to translate current trends into legacy pieces that can be passed on as heirlooms over generations.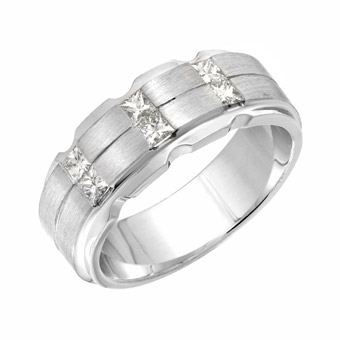 Mens Bands
With a variety of different materials, design elements, and yes, even diamonds, men's bands have come a long way from the discreet wedding band, extending far into the world of sophisticated men's fashion. Whether you're looking for solid metal, something diamond-encrusted, or a fashion piece to add to your style repertoire, let us help you create a ring that's as bespoke as it is indestructible.